Here at Fitness Collective, we have a very unique personal training method in our semi-private service. We utilize what we call an "individualized shared trainer model." With this model, our personal trainers provide individualized workouts that are 100% catered to you and your goals, but in a shared environment. As in traditional personal training models, we still tell you exactly what to do, how to do it, how many times to do it, etc. The only difference between our model and traditional personal training is that your trainer will also be training up to 5 other people during your session.
But not to worry! You'll never be "on your own." Your personal trainer will spend ample time checking in with you, correcting your form and technique, and ensuring you feel comfortable with your workout. You will simply be "sharing" your personal trainer during your session, which is how we are able to provide real personal training at an affordable price. You will receive all of the perks of traditional personal training without the price tag, and the upbeat environment of group training without the outdated "one-size-fits-all" method.
Come experience our "secret sauce" for yourself and see how our fitness trainers provide the perfect balance of direction and coaching in a welcoming and high-energy environment. All semi-private memberships begin with a free trial session. No strings attached, no credit card information required.
Is sharing your environment not your thing? We also offer private 1-on-1 personal training.
Why Our Method Works, AKA Our Fitness Coordinator Program
Every membership at Fitness Collective comes with a Fitness Coordinator. After your free trial session, your personal Fitness Coordinator will partner with you to learn about you and your goals, what kind of workouts you enjoy, what results you want to see, and any injuries or limitations that you may be dealing with. Your Fitness Coordinator will meet you at your current fitness level to create an individualized training program to help you progress, reach your goals, and see real results.
But it doesn't stop there! Fitness is cyclical, not linear. Goals change, schedules change, and injuries and limitations change. Your Fitness Coordinator will be with you every step of the way to help you navigate your fitness journey, set goals, and fine-tune your program to ensure you're avoiding plateaus and seeing maximum results.
No matter your fitness level, challenges, or goals, we will develop an effective fitness program for you!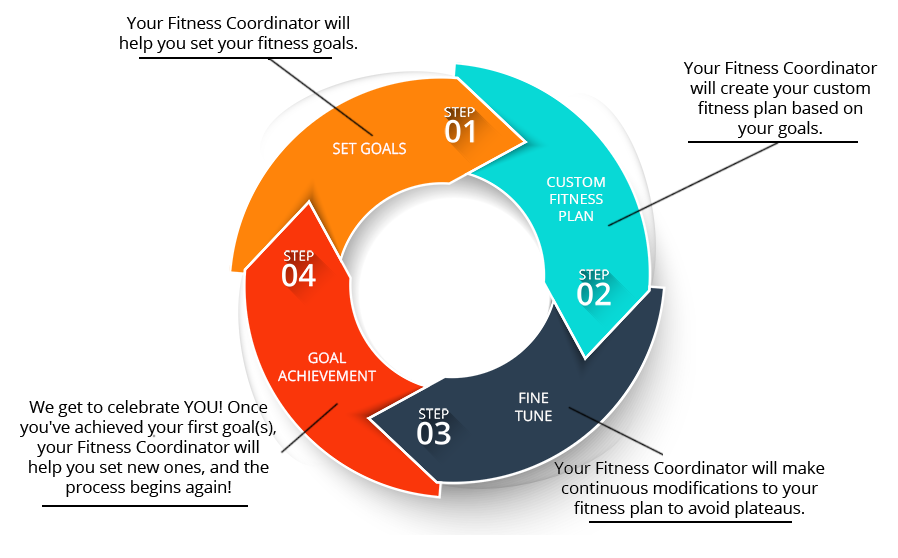 Why Fitness Collective's Individualized Personal Training is Different
A lot of factors go into your fitness training program. Mesocycle, sets, reps, load, rest, exercise selection, and more. All of these factors will affect the way your body reacts to your training and will dictate the results that you see.
If this all sounds overwhelming or confusing, you've come to the right place! Our trainers will take all of the guesswork out of your training program. All you have to do is show up, and we'll take care of the rest! This is one of the many benefits of our personal training at Fitness Collective. In a boot camp, CrossFit, or small group fitness class, everyone is doing the same thing. The problem with that is, everyone's fitness levels are different, and everyone wants to see different results!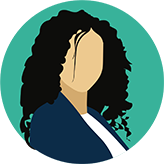 Person 1
Wants to lose weight
Has a back problem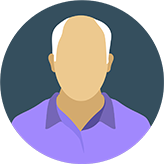 Person 2
Wants to get stronger and build muscle
Has a shoulder problem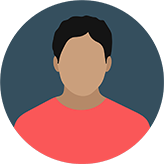 Person 3
Wants to feel better and get into a healthier routine
Has no injuries
These three people should be following three totally different workout plans to attain their fitness goals. If you've ever attended group fitness classes and performed the same "workout of the day" with your fellow gym-goers, but never saw the results you wanted, it's likely because the workout program did not consist of the exercises, sets, reps, etc. that are right for YOUR goals.
Come get the individualized workout that you deserve! A healthier version of you is sure to follow.
Collective = Community
At Fitness Collective, we are a family. You are not just another member to us. You are a unique part of our community.
Our personal trainers get to know you and your goals, and we truly care about your results. And because of our individualized shared trainer model, your fellow Collective members care about you, too. Everyone is on a first name-basis here, and it is not uncommon for two strangers to quickly become best friends, in and out of the gym. Come see for yourself and join our uplifting community devoted to health and wellness, working towards becoming healthier versions of ourselves together!